4LT Interior & LS3


Z06
Wheel Base: 106"
Length: 175"
Width: 73" front - 76" rear
Weight: 3130 lbs
Trans: 6 speed manual
Brakes: 14" w/ 6 piston calipers Front - 13.4" w/ 4 piston calipers rear
Horsepower: 505hp
Torque: 470 ft-lbs


Base Coupe & Convertible
Wheel Base: 105.7"
Length: 14.55'
Width: 6'
Weight: 3175 lbs
Trans: 6 Speed Auto or 6 Speed Manual
Brakes:13.4" Front 13" Rear
Horsepower: 436hp
Torque: 428ft-lbs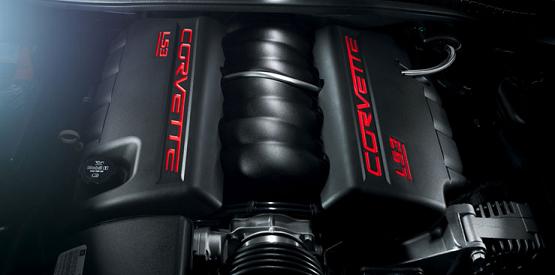 The 2008 Corvette delivers 430 horsepower and 424 lb-ft of torque on the most basic model, or 436 hp and 428 lb-ft with new, optional dual-mode exhaust system. The engine's displacement has increased from 6.0 liters to 6.2L, or 376-cubic-inches.

Other engine features include high-flow cylinder heads, enhanced valvetrain, a high-flow intake manifold larger-bore block with structural enhancements. The car also features improved manual transmission shift effort, quicker shift times on paddle-shift six-speed automatic, 2.73 performance axle ratio available with six-speed paddle shift, and improved steering feel.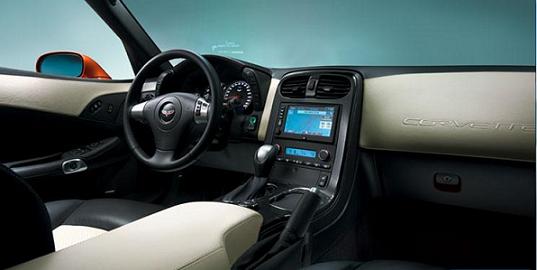 The 4LT custom Leather-Wrapped Interior Package is available for all models in new Linen and Sienna colors along with a carbon fiber center stack. Two new premium exterior colors: Jetstream Blue Metallic Tintcoat and Crystal Red Metallic Tintcoat are available.

New Wheel designs available in Chrome, Polished Aluminum, and Competition Grey