Grand Sport Returnes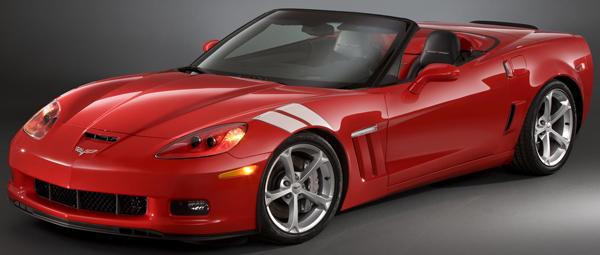 ZR1
Wheel Base: 106"
Length: 175"
Width: 73" front - 76" rear
Weight: 3350 lbs
Trans: 6 speed manual
Brakes: 15.5" Carbon Ceramic w/ 6 piston Calipers Front, 15" Carbon Ceramic w/ 4 piston Calipers Rear
Horsepower: 638hp
Torque: 604 ft-lbs
Top Speed: 205 mph
Nurburgring Lap Time: 7:26.4


Z06
Wheel Base: 106"
Length: 175"
Width: 73" front - 76" rear
Weight: 3130 lbs
Trans: 6 speed manual
Brakes: 14" w/ 6 piston calipers Front - 13.4" w/ 4 piston calipers rear
Horsepower: 505hp
Torque: 470 ft-lbs


Base Coupe & Convertible
Wheel Base: 105.7"
Length: 14.55'
Width: 6'
Weight: 3175 lbs
Trans: 6 Speed Auto or 6 Speed Manual
Brakes:13.4" Front 13" Rear
Horsepower: 436hp
Torque: 428ft-lbs
The complete list of content and special features for the Grand Sport includes

* Wider front and rear fenders – including specific front fenders with integrated Grand Sport badges
* Z06-style front splitter and tall rear spoiler
* Functional brake ducts and extra cooling
* Unique 18-inch front and 19-inch wheels; painted finish standard and chrome finish optional
* Large 275/35ZR18 tires in front and 325/30ZR19 tires in the rear
* Z06-size brakes, including 14-inch (355 mm) front rotors with six-piston calipers and 13.4-inch (340 mm) rear rotors with four-piston calipers
* Specific manual transmission gear ratios
* Specific rear axle ratio on automatic-equipped modles


With its special equipment, the Grand Sport offers a unique blend of performance and amenities. Its suspension package approaches that of the Z06, but includes a removable roof on coupes (Z06 has a fixed roof) and, of course, the availability of a convertible body style. Also, the paddle-shift six-speed automatic transmission is offered, while a manual transmission is the only choice with the Z06.

All of Corvette's exterior colors are offered on the Grand Sport and an available Heritage package adds iconic front fender hash marks offered in four colors, as well as two-tone seats with Grand Sport embroidery. The Grand Sport can be ordered with 1LT, 2LT, 3LT and 4LT trim packages.
The Grand Sport option replaces the Z51 option for the base Coupe and Convertible.
VIDEO: 2010 Grand Sport Unveiling
VIDEO: Meet the 2010 Corvette Grand Sport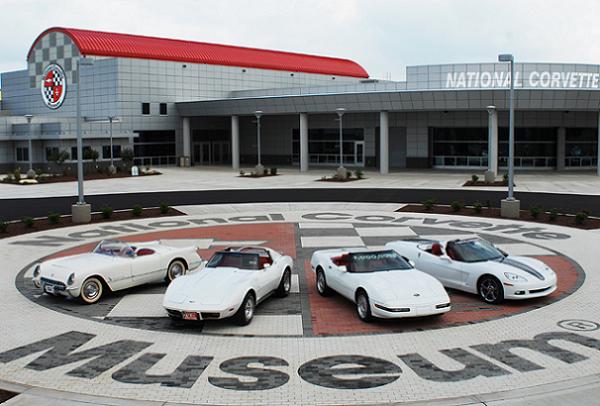 1953 (1st), 1977 (500k), 1992 (1 Million), 2010 (1.5 Million)
The 1.5 millionth Corvette, built on May 28,2009 (as a 2010 model) is a white convertible 3LT with red interior and black top (similar to the first, 500,000th and 1 millionth Corvettes built in 1953, 1977 and 1992 respectively). The first Corvette rolled off the assembly line on June 30, 1953.